I just wanted to let all my blogger friends that I have had such a great time getting to know you through writing this year. I feel like I have something in common with all of you all.

Wanted to let you all know that you are the first ones to get a Christmas greeting from me. I have not even sent one card out. The time seems to get away from. I should just send everyone an e-card but that seems to be impersonal. I like to write a little something something in my cards. Is it possible to develop ADD at an older age? Or do we just call it something else.

Here is your Christmas Greeting.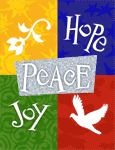 Top Christmas Greetings Comments Graphics


This is all I can afford at this point.